The 20 Closest Hotels to Atlanta International Airport (Hartsfield-Jackson)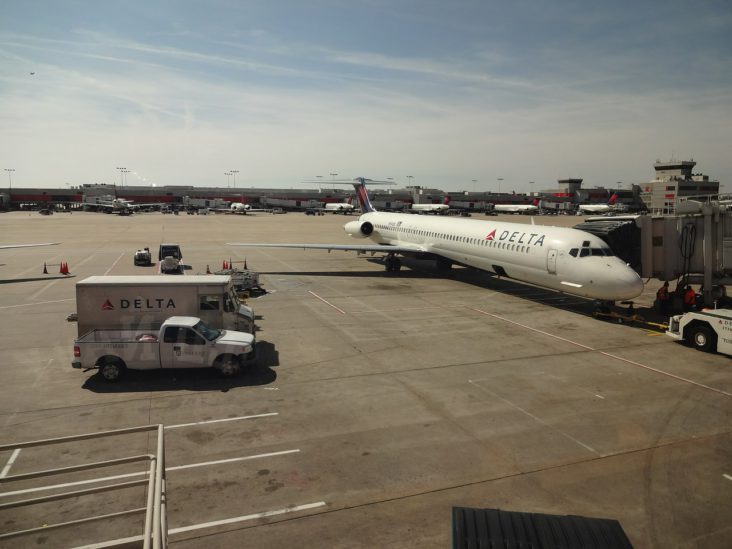 Hartsfield-Jackson Atlanta International Airport (ATL) is a hub for Delta Airlines, is a focus city for Southwest, Frontier, and Spirit Airlines. Amongst the other airlines which fly into Atlanta are Lufthansa, British Airways, Korean Air, and Air France. Flights to practically every continent are possible out of ATL. Flight destinations include a wide assortment of domestic cities like Dallas – Fort Worth, Miami, Las Vegas, Omaha, New York, and Los Angeles. There are also many international cities like London, Paris, Seoul, Mexico City, Toronto, Munich, Johannesburg, Doha, and Lima.
 The closest hotel is Renaissance Concourse Atlanta Airport Hotel ✰✰✰✰, which is 1.5 km (.93 miles) away and offers a free airport shuttle.
The rooms sleep up to two people.
Hotel restaurant and bar.
Fitness center.
Parking is available for $21 per day.
Check-in: 4 pm
Check-out: 12 pm
One Hartsfield Centre Parkway, Atlanta, GA 30354, USA
Other hotels near Atlanta Airport:
La Quinta Inn & Suites Atlanta Airport North ✰✰✰ 2 km (1.24 miles)
Drury Inn & Suites Atlanta Airport ✰✰✰ 2 km (1.24 miles)
Holiday Inn & Suites Atlanta Airport North ✰✰✰ 2.1 km (1.3 miles)
Hilton Atlanta Airport ✰✰✰✰ 2.1 km (1.3 miles)
Crowne Plaza Hotel Atlanta Airport ✰✰✰ 2.2 km (1.4 miles)
Econo Lodge Airport ✰✰ 2.2 km (1.4 miles)
Red Lion Hotel Atlanta Airport ✰✰✰ 2.2 km (1.4 miles)
Motel 6 Atlanta Airport – Virginia Avenue ✰✰✰ 2.3 km (1.43 miles)
Country Inn & Suites by Radisson, Atlanta Airport North ✰✰✰ 2.3 km (1.43 miles)
Hampton Inn & Suites – Atlanta Airport North – I- 85 ✰✰✰ 2.3 km (1.43 miles)
Hotel Indigo Atlanta Airport College Park ✰✰✰ 2.3 km (1.43 miles)
Hilton Garden Inn Atlanta Airport North ✰✰✰ 2.3 km (1.43 miles)
Residence Inn Atlanta Airport North/Virginia Avenue ✰✰✰ 2.3 km (1.43 miles)
Hyatt Place Atlanta Airport North ✰✰✰ 2.4 km (1.5 miles)
Courtyard by Marriott Atlanta Airport North/Virginia Avenue ✰✰✰ 2.4 km (1.5 miles)
Staybridge Suites Atlanta Airport ✰✰✰ 2.5 km (1.6 miles)
Homewood Suites Atlanta Airport North ✰✰✰ 2.5 km (1.6 miles)
Fairfield Inn & Suites Atlanta Airport North ✰✰ 2.5 km (1.6 miles)
Doubletree by Hilton Atlanta Airport ✰✰✰ 2.6 km (1.62 miles)
Related: