Hotels Near Fairbanks Airport
Fairbanks International Airport (FAI) is served by numerous airlines offering both year-round and seasonal flights. Year-round flight destinations include Seattle, Minneapolis, and Anchorage, while seasonal destinations include Chicago and Dallas.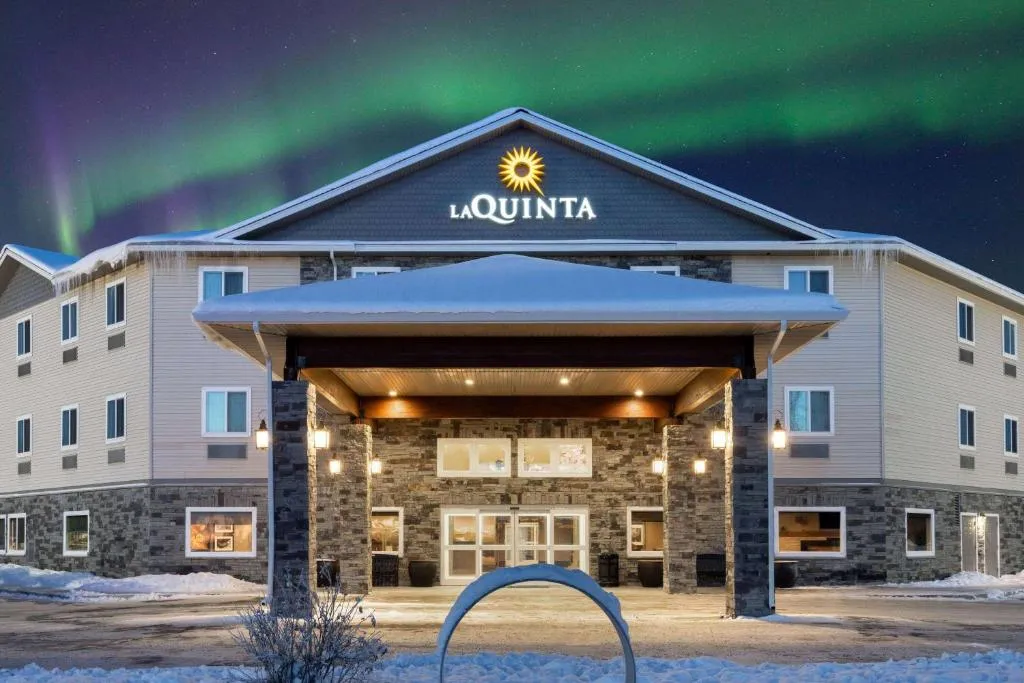 The closest hotel to Fairbanks International Airport is the La Quinta Inn & Suites Fairbanks Airport ✰✰✰, which is 1 km (.6 miles) away from the airport and offers an airport shuttle.
The rooms sleep up to three, four, or five people. They come with a refrigerator, microwave, and coffee maker.
Hotel amenities include a restaurant, fitness center, and sauna.
Pets can stay at no extra charge.
There's also free parking, as well as an electric vehicle charging station.
The check-in time is 3 pm and the check-out time is 5 am to 12 pm.
4920 Dale Road, Fairbanks, AK 99709, USA
Other hotels near Fairbanks Airport:
Pike's Waterfront Lodge ✰✰✰: 1.8 km (1.12 miles) Airport shuttle.
Golden North Motel of Fairbanks ✰: 2.5 km (1.5 miles) Airport shuttle.

Sven's Basecamp Hostel: 2.7 km (1.62 miles)
Extended Stay America – Fairbanks – Old Airport Way ✰✰✰: 2.8 km (1.7 miles)
Sophie Station Suites ✰✰✰✰: 2.9 km (1.74 miles) Airport shuttle.

Best Western Plus Chena River Lodge ✰✰: 2.9 km (1.74 miles) Airport shuttle.

Rivers Edge Resort ✰✰✰: 2.9 km (1.74 miles) Airport shuttle.