Hotels Near Altoona Amtrak Station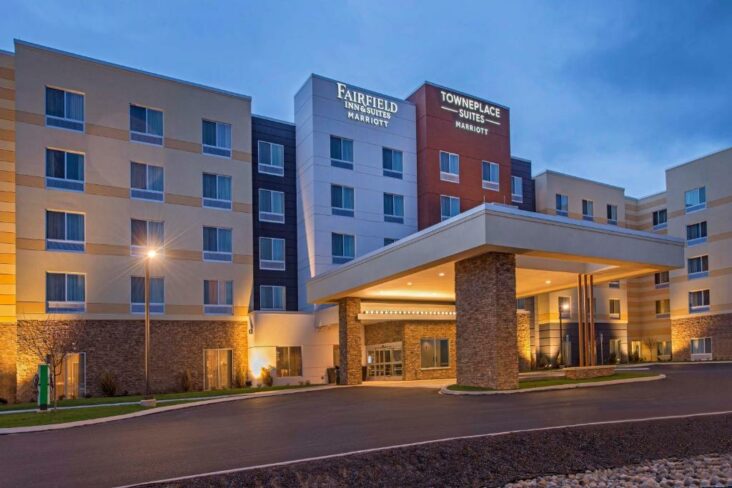 The TownePlace Suites by Marriott Altoona, one of the hotels near Altoona Station.
The Amtrak trains that serve Altoona stop at the Altoona Transportation Center, which is located in the downtown area. Besides offering Amtrak service, the Altoona Transportation Center is also a hub for local and long-distance buses.
Altoona is a stop on Amtrak's Pennsylvanian route, which runs between New York and Pittsburgh. Other stops on this route include Newark, Philadelphia, and Lancaster.
Altoona Station is also served by Greyhound buses which go to cities that include Pittsburgh and Harrisburg.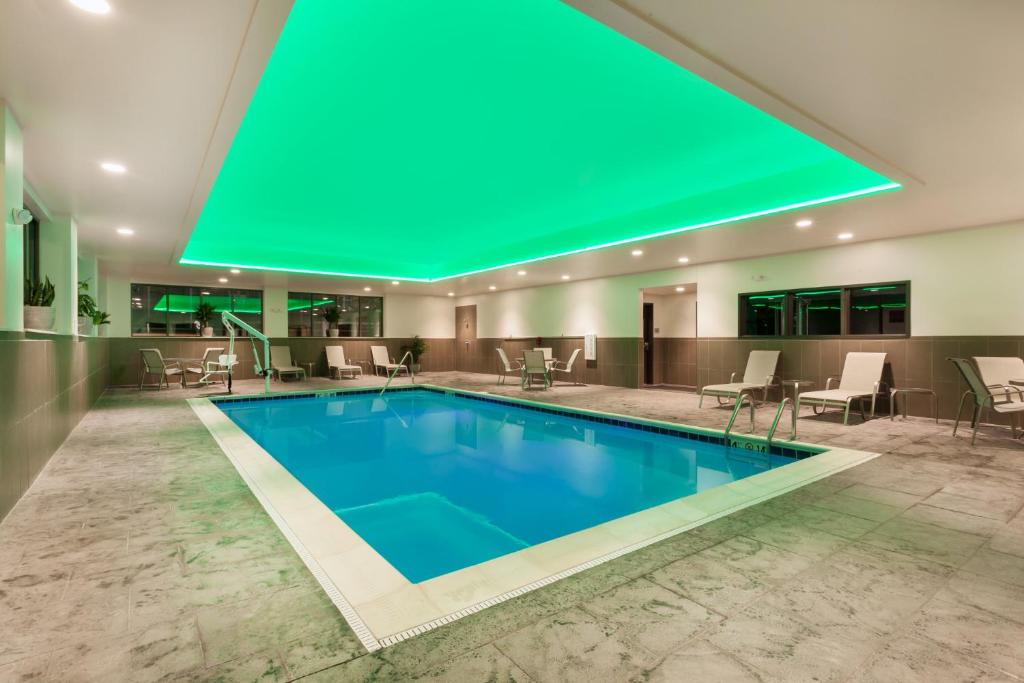 The closest hotel to Altoona Station is the Wingate by Wyndham Altoona Downtown/Medical Center ✰✰✰, which is 0.5 km (0.33 miles) away. This is also the closest hotel to UPMC Altoona.
The smallest rooms sleep up to two people while the largest sleep up to six. The rooms come with a refrigerator and microwave.
A free breakfast is also included.
The hotel also has a restaurant and bar. There's also a mini-market and an indoor swimming pool.
The hotel offers free parking, and it has an electric vehicle charging station.
The check-in time is 3 pm and the check-out time is 11 am.
909 Chestnut Avenue, Altoona, PA 16601, USA
Other hotels near Altoona Station include the Microtel Inn & Suites by Wyndham Altoona ✰✰✰, which is 1.9 km (1.2 miles) away. There's also the Econo Lodge Altoona I-99 ✰✰, which is 2.9 km (1.7 miles) away.
In addition, both the Fairfield Inn & Suites by Marriott Altoona ✰✰✰, and the TownePlace Suites by Marriott Altoona ✰✰✰, are 3.1 km (1.9 miles) away.
Related: